About Us
About Our Company
Park Florist is one of the oldest florists in the Washington, DC Metro area, located in Old Town Takoma Park since 1935. Owners Jeanne and Dennis Ha are carrying on its legacy every day with their enthusiasm and commitment. Jeanne is a proud member of the American Institute of Floral Designers, the Society of American Florists, Takoma Park Old Town Business Association, and The Independent Floral Designers Association. She also served as a Teleflora DC-MD-VA Unit president twice and sat on the board.
We hold ourselves to a high standard and our goal is to consistently exceed our customers' expectations. From the initial phone call to the email delivery confirmation with the actual photo, we not only make it easy for you, but you can rest assured that our work will always reflect well on you. Our team is very knowledgeable and excellent at helping you to find a perfect solution for your needs. We do extraordinary designs for birthdays, anniversaries, Thank You, Get Well Soon, and all of the other occasions in between. We are equipped to create floral decorations for your special events such as weddings and corporate events.
Park Florist - Takoma
6921 Laurel Ave
Takoma Park,MD 20912
Specialty Services
We gets large inventory of fresh flower shipping daily from locally as well as from all over the world.
We provide the full scale of wedding and special event floral decorations and service, as well as corporate floral services.
Delivery Policy
We deliver to all areas of the DC, Takoma Park, Silver Spring, Kensington, Chevy Chase, Bethesda, Potomac, Rockville, Gaithersburg, Olney, Hyattsville, College Park, Mount Rainier, Laurel, Landover, Some part of Bowie, daily!
Areas Served
Washington DC, Takoma Park, Bethesda, Chevy Chase, Friendship Heights, Georgetown, Hyattsville, Laurel, Petworth, Potomac, Rockville, Silver Spring, Tenleytown, Kensington, College Park, Beltville, Gaithersburg, Arlington, Bowie
Meet the Team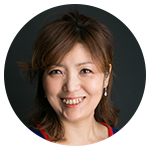 Jeanne Ha, AIFD CFD Certified judge/evaluator
Co-Owner, Wedding and special event director (Who is always creating something new)
Jeanne has the job of her dreams: florist and owner of a retail shop! Born and raised in Seoul, South Korea, she has a strong foundation in art and music (has too many degrees in music from Seoul National University and University of Maryland). She was inducted as a member of the American Institute of Floral Designers in 2010 and is currently a proud member of the Society of American Florists, The Independent Floral Designers Association, and Old Town Takoma Park Business Association. She also served multiple terms as a Teleflora unit president. She has won numerous floral design competitions and been featured in many publications, along with her own floral design books "Asian Allure" and "Ready, Set, Design". Jeanne lives in Takoma Park with her husband and co-owner, Dennis; her three children; her mom, Sunny; Rocky, her cat, and Mizu, her Shiba Inu dog.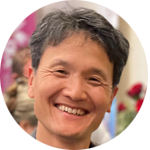 Dennis Ha
Co-Owner, Delivery Manager, Special Installations (Who keeps us on our feet)
Dennis' keen eyes and meticulous performance on details benefit all of us - not to mention he buys us coffee every morning! As co-owner, he sees things to perfection and always provides essential feedback. He is generous, playful and takes care of everything and fills in the gaps. Jeanne and Dennis are born to be a work-combo as much as a loving husband and wife.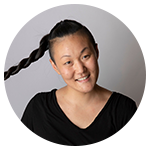 Jeena Saunders
Manager (Who is the foundation of our shop)
Raised in Takoma Park, Jeena understands the neighborhood well and is ready to communicate those wants in every design. Her longtime retail management experience shows how much she is devoted to understanding the customer. As co-manager, she leads the team by example and provides tremendous support to our team. In her free time, Jeena and her husband Luke enjoy entertaining their lovely pitbull, Lilu.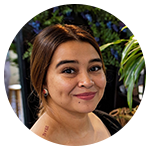 Rosana Diaz
Freelancer Designer (who comes in and save us when we're in need)
With us since 2015, Rosana's design style has developed over the years. A hard worker, she powers through, even on tough busy days, and produces beautiful arrangements every time. Rosana has a polished design style, creating clean and refined designs, her signature style being lush and compact. A native of El Salvador, Rosana is our go-to for Spanish translation.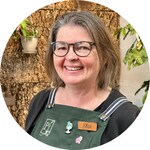 Elise Liguori
Customer Relations Coordinator (Who cares about her clients more than anything)
Elise came to Park Florist after a long career as a lobbyist. Don't let her past fool you, she is one of the kindest, most thoughtful people you will meet! As Customer Relations Coordinator, Elise's goal is to make the customer happy by listening to their needs and translating them to the design team. Elise is always on top of all the details and makes sure the best product goes out the doors. A resident of Takoma Park, Elise lives with her husband, Bob; their cat, Homer; and their sweet puppy, Bayley.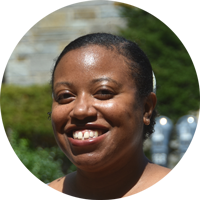 Paris Miller
Designer (Who has the brightest energy)
Paris joined Park Florist after her long career as a nurse. You can tell how patient she is! She is kind, outgoing, great spirited and brings such a positive vibe to Park Florist. Paris is always coming up with a beautiful, yet unique combination of flowers that our customers can't get enough of. She will brighten up your day! In her past time, she enjoys reruns of The Office and spending time with her dog, Onyx.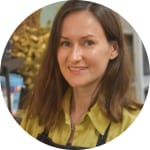 Nina Velikaia
Designer (who design with ultimate care)
Nina's last name "Velikaia" means "The Great" in Russian! Nina the Great moved from Russia with her son Max and husband. She is a trained scientist but she designs beautiful floral arrangements with her detailed care. As a passionate gardener, she fits right in Takoma Park.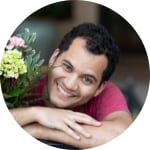 Jackson Schaeffer
Designer (who keeps calm and carries on)
Jackson is one of Takoma Park's own illustration artists. With his brilliant art degree at Maryland Institute College of Art and Rhode Island School of Design, he practices his artistic talent on fresh flower design. He was born and raised in South Africa and Morocco, and Takoma Park. And he returned back to Takoma Park for good again!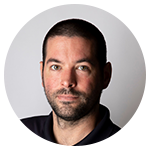 Lucas Allison
Delivery Driver (Who has the kindest heart)
The team at Park Florist is made up of animal lovers, Lucas being no exception! A dog dad himself, Lucas enjoys meeting dogs on his route as well as the many local dogs visiting the shop. Helpful, hardworking, and handsome, Lucas is a great addition to our team.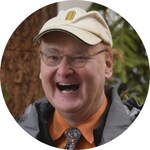 Paul Allen
Driver (who delivers sunshine to everyone)
Paul came to Park Florist to rescue us as a seasonal helper but he decided to keep saving us from all the trouble! As a registered nurse in his entire career, his caring and detailed service shine through his kind smile. He is one of the original Takoma Parkers!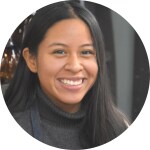 Jenny Vasquez
Designer (who has a big heart and warm smile)
Jenny was born in Guatemala and raised in Takoma DC by her loving parents. She keeps herself very calm but she knows exactly what she's supposed to do. She volunteers to all the job hard and dirty too! When she's not at the shop working with the flowers, you may find her running by the Rock Creek trails.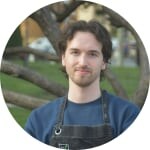 Nate Saindon
Design Assistant and Plant Daddy (who also does everything else)
Nate joined Park Florist after he graduated Kenyon College with his Chemistry degree. He is very curious and takes things seriously when it comes to learning. He became a plant expert as he inherited his grandma's house plants and decided to keep them all alive. Nate is native Takoma Parker and hopes to know more of his community through Park Florist.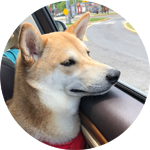 Mizu
Customer Relations (Who barks)
Our newest member, Mizu, a Shiba Inu, is playful and loves visitors. Not much of a guard dog, she will welcome you to the shop and help you with your flower choice. Just don't expect her to arrange the flowers, as she has trouble with vases!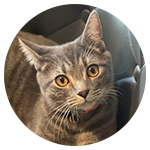 Rocky
Intern (Who meows)
Rocky is our new intern in training. He still knocks some vases and buckets here and there but learning his trade pretty okay so far. He loves to come out to meet his customers and share his ideas on how life should be.