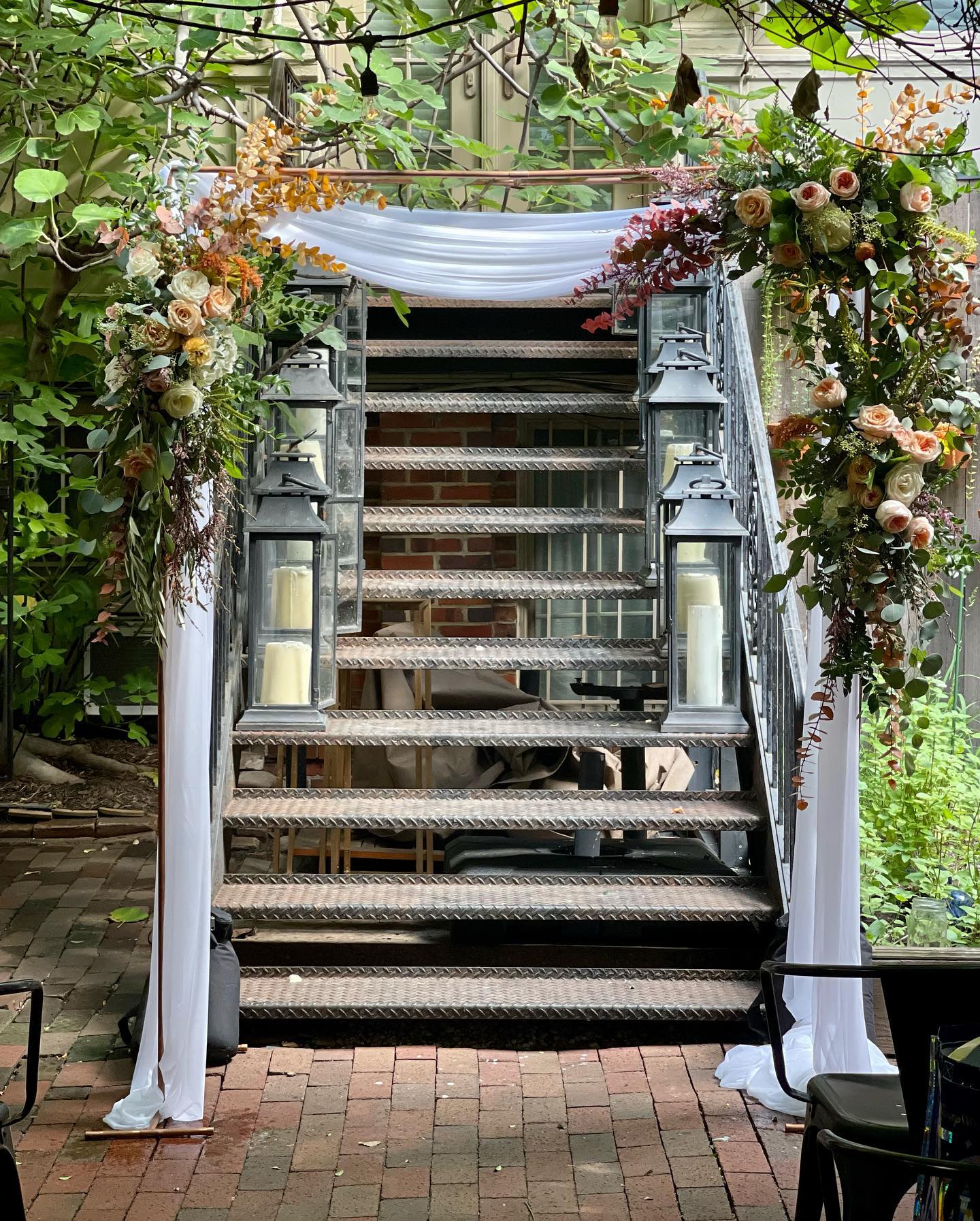 Wrapping up the 2022 Autumn Wedding Season
October 15, 2022
We still have couple of more weeks to go to finish all the weddings we committed this season, but we are slowly wrapping up the wedding season 2022 fall as we speak.
I'd like to say we usually see some strong trends going through a season, but this year's fall season was a very unique one, in terms of the venues, themes, aesthetics of the decorations, as well as ethnically and culturally. We got to work with so many wonderful unique couples who loved our individual approaches.
I tried to get to know the couples as much as I can, and tried to suggest something that's working just for them.
For those who are planning their weddings in 2023, if you confirmed your date and venues, it is time to meet your florist!
I'm meeting with 2023 fall couples now, but we still have lots of rooms for 2023 spring weekends as for now.
As soon as the holiday season ends, typically I gets rush of consultation requests in January. Our Saturdays will be filled quickly.
Because we also rent out altar piece pedestals, centerpiece containers, candle holders, arches, chuppahs...we carefully take the wedding requests in first come first serve.
Let me tell you how hiring wedding florist and working with wedding florist go. Once you book the venue with date, first thing you will do is to schedule meetings with caterers (if you need one) and photographers (because one photographer can only handle one wedding a day). Then you will contact me to see if I can take your wedding order for your date and venue, and with your rental item requests.
Then, when we have the initial meeting, we will discuss the overall colors, themes, aesthetics, as well as where you'd need floral items.
We will share inspirational photos to communicate, because each wedding is unique custom designs.
Based on the consultaion (which is FREE! and can be done in-person, or on the zoom), I will send you a proposal written on excell sheet with detailed descriptions and prices for each item. Everything including tax and delivery and set-up fees will be listed (no hidden fee) clearly for you to review.
Once you and your family is happy with the overall order (even if you are still not sure for all the details), and you are happy with my attittude(!), with your 10% deposit and signed contract, your wedding is on my calendar!
From there, we will continuously communicate until we have our final meeting about two weeks before your wedding date. We will confirm all the details and adjust the changes and also discuss the logistics of the day.
And Boom! your beautiful wedding day happens!
Our team and I will help the couples through the process and make sure they have the perfect day, the best one within their budget.
So, if you know anyone who's looking for a wedding florist in DMV area, please give my name to them.
Jeanne