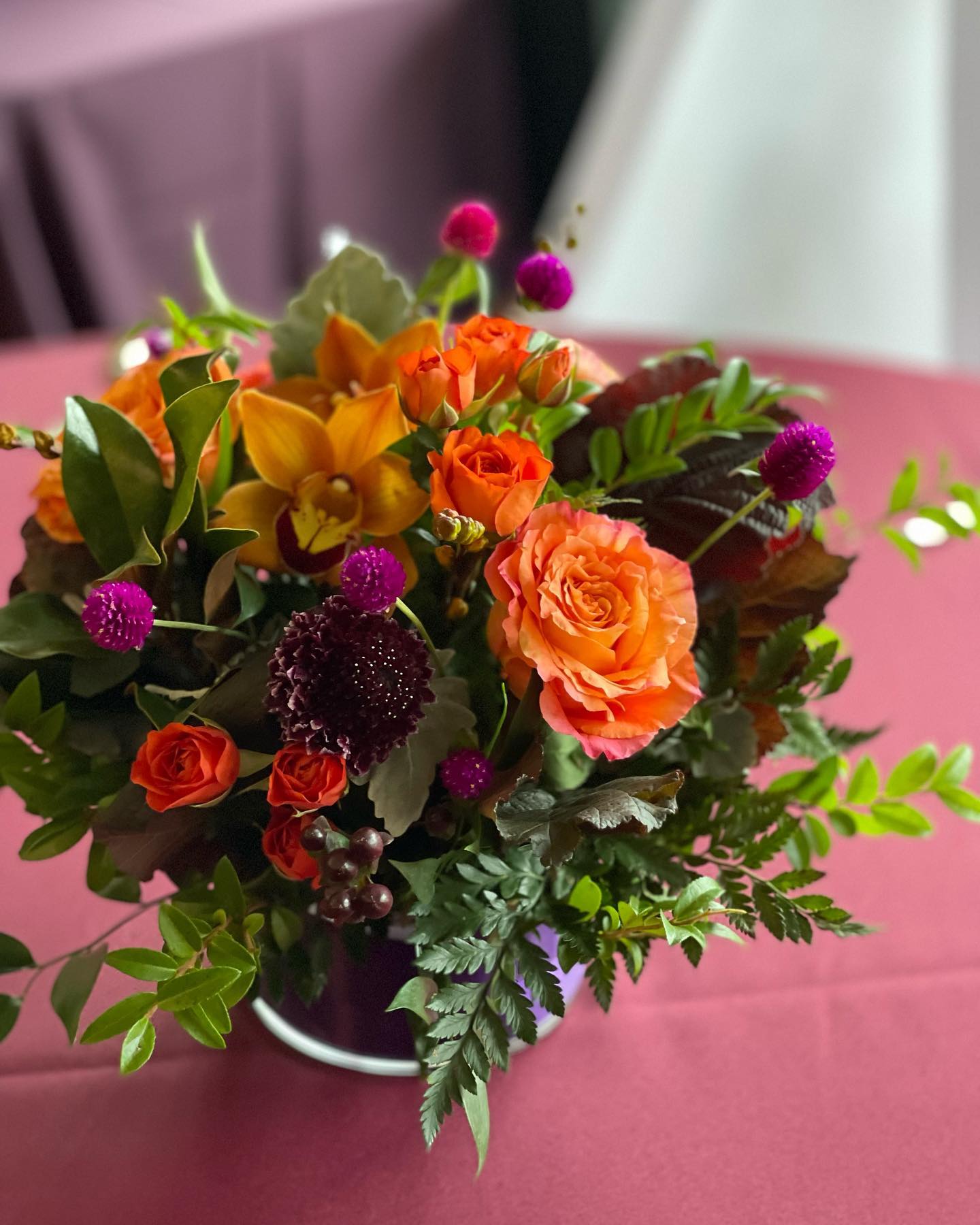 November is for Autumn Foliage at Park Florist
October 27, 2022
October left us only few more days, probably full of monsters and demons. Throughout the October month, we've seen so many various seasonal foliages added to our designs. We are so lucky to have these abundant autumn foliage available to us.
Grevillea, Oak leaves, Smoke bush, Magnolia, are the few to name among the lovely deep fall colored textured foliage we use daily at Park Florist in October and November months. They enrich the beauty of the garden roses, and bring the colors and textures of the chrysanthemum out, accent the simple hydrangea arrangements.
If you follow us on instagram of facebook, you'd noticed that we use large amount and variety of leaves in our daily designs as well as event works. Our style is quite known for its natural Eastern shore garden or forest style. We developed this particular style naturally as we here at Park Florist are all nature lovers.
It's something that West coasters can't have. We are proud to show the beauty of our homeland, Maryland and DC in our floral designs.
Hope you enjoy them as much as we do!